Here are some photos of where we are currently living, down in Arizona.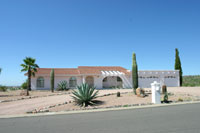 Nice photo of the front of the house. Yes, the sky is really that blue down here.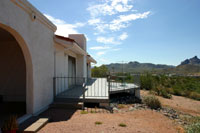 Photo of the back deck.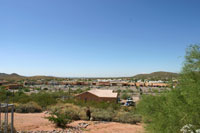 Photo of our view off the deck.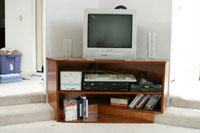 A nice TV stand that we built to fit an oddly angled corner in our living room.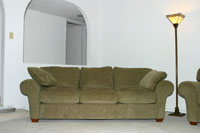 One of two, matching, couches.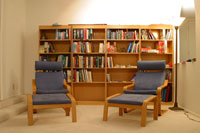 Our somewhat sizable library in our living room.